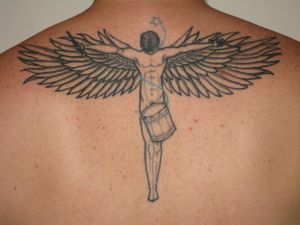 Paul David Stanko is an active multi-instrumental composer & performer from Minneapolis, Minnesota, USA., with a day-job. In addition to music, Paul David serves a Twin Cities based food service management company as their Director of Employee Development and works for a Methodist Church in their instrumental music program and as pulpit supply.   
You'll most often find Paul David behind the drum kit for local theater companies or leading the orchestra or bell choir at Spirit of Hope United Methodist Church in Golden Valley, Minnesota.  Often times, Paul David will close out the service with his Rav Vast tongue drum—a unique new instrument of tuned steel tines that resonate and relax everyone who hears it. 
When he is not reading tarot cards, flexing his muscles as a budding psychic, Paul David composes music in his home studio that he hopes inspires people to connect with each other in a positive way and help change the world. His most recent single, Sunshine (after the Rain) was written in celebration of his love of his husband, who he has been with for over 16 years. 
He and his husband live in Plymouth, Minnesota.